Moving to Cleveland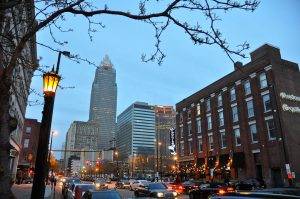 Congratulations on your upcoming move! It's never easy moving to a new place, but with the right attitude, proper planning and a comprehensive list of to-do items at your disposal, you'll see just how stress-free moving can be!
Keep on reading and we'll show you a simpler and quicker way to move to a new town!
Change your Address
One of the first things you should do is file for a change of address at USPS.com. It's free, easy and since all you'll need is your old address, new address and when to start forwarding your mail, it'll only take a few minutes!
If there are multiple people of the same household moving to different addresses, or your business is changing locations, USPS offers a convenient FAQ webpage covering The Basics of changing one's address.
If you're moving around tax time, don't forget to notify the IRS of your change of address. Unfortunately, not all post offices forward government checks. In fact, go a step further and let your banks, healthcare providers and/or credit card companies know of your new address to keep you and your personal information protected.
Overall, it could take up to four weeks for a change of address form to be fully processed so, ensure you start this process as soon as you have a solid moving date.
Make an Appointment With the Ohio BMV

Don't get caught with the wrong license and registration! When you're all moved in, you'll need to notify the Ohio Bureau of Motor Vehicles (BMV) to update and verify your license and registration as soon as possible.
Upon visiting your local BMV, you'll need to bring along the original title, a current out-of-state license and other documents to prove your identity. You can find the full list of approved documents here.
Register to Vote in Ohio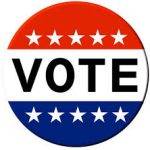 Once you have your new address, visit your nearest Secretary of State (SOS) or electronically register to vote within Cuyahoga County using Ohio's Online Voter Registration System. You won't be able to vote right away, so be sure you meet the requirements needed to vote as you update your voter registration information.
Utilities in Cleveland
Contact your utility providers before vacating your old home and before moving into your new one. You want to ensure you're not paying for a former service or that you're left without any services at your new home.
Cleveland Gas and Energy
Fellow Clevelanders have a few options for their gas and energy needs including the city of Cleveland's, Cleveland Public Power (CPP), Dominion Energy, Energy Choice Ohio and Ohio Gas & Electric (OHG&E).
Water in Cleveland
Within the city limits, Cleveland Water takes care of supplying folks with a reliable source of safe, clean drinking water.
Cleveland also has a Water Pollution Control branch that works alongside Cleveland Water to improve stormwater and wastewater infrastructure, which ultimately supports Cleveland's capability to provide high-quality water to its residents.
Cable and Internet in Cleveland
Though Spectrum reigns as top dog throughout most of the state, other options for cable and internet bundles include Cox, WOW, Xfinity and AT&T.
Cleveland Recycling and Waste
Cleveland's Division of Waste Collection & Disposal provides weekly collection of waste from roughly 155,000 homes and businesses within the following areas:
West Side Market
Fire & Police Stations
Justice Center
City Hall
Misc. City Buildings & Other Public Areas
Recycling in Cleveland is done by notifying Cuyahoga Recycles regarding current recycling opportunities and drop-off locations.
Best School Districts in Cleveland
Based on a variety of rankings including state test scores, college readiness, SAT/ACT scores, teacher quality, district ratings and more, these are the top five best school districts in Cleveland for 2021:
Cleveland Weather
During the summers, Cleveland is warm, humid and partly cloudy, while the winters are freezing, windy and mostly cloudy. It seems that during these seasons, you should brace yourself accordingly by visiting your local swimming hole or staying inside next to a roaring fire.
On average, the milder months to experience the most comfortable amount of high and low temperatures are June to mid-September.
Tour Cleveland
After you've settled in, get to know Cleveland close-up and personal with these experiences:
Rock & Roll Hall of Fame Admission in Cleveland: Tour the Rock & Roll Hall of Fame in Cleveland through a self-guided tour. Learn the history of famous musicians including: The Beatles, Jimi Hendrix, The Rolling Stones, David Bowie, the Supremes, Metallica, Michael Jackson, and more!
Cleveland Scavenger Hunt – Cleveland Culture: Cleveland's #1 app-led scavenger hunt company! Walk along and view the best landmarks and hidden gems while answering local trivia questions and solving challenges. You and a team of your choice uses their smart device to learn new facts about the area while having fun!
Downtown Cleveland Smartphone-Guided Walking Tour: This smartphone-guided experience brings the real facts and stories behind Cleveland while maintaining respectful social distance. The tour is crafted by Cleveland-locals, so you're sure to get the most up-to-date information.
Ohio City Food Tour: Quench your thirst and satiate your hunger with an afternoon walk through one of Cleveland's most vibrant neighborhoods. Taste signature menu items and local favorites at each stop. This Cleveland food walk takes you around local eateries who offer unique takes on seasonal items and traditional ingredients.