Piano Movers
Quick Read
Since 1967, Stevens Moving & Storage are qualified piano moving experts with the precise knowledge and skills to successfully move your piano anywhere with services like:
Piano Disassembly
Piano Reassembly
Piano Storage
Local & Long-Distance Piano Moving
We recommend you hire our professional piano moving services because:
We are licensed, insured and bonded to move your piano
We use dollies, blankets, harnesses and padding to protect your piano
We can ensure a smooth disassembly, transport and set-up of your piano
We use professionally trained piano movers
For more information about our piano moving services, call us today at (216) 587-1160. Or, simply fill out our free quote form.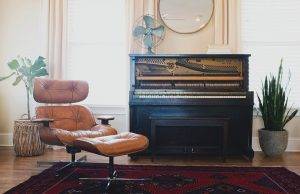 Moving a piano can be a difficult task to manage on your own as pianos can weigh from around 300 to 1,300 pounds! It can be especially dangerous and inconvenient when an object this heavy, and with a finish that is prone to scratches and nicks, needs to be moved up or down stairs. When you need to move a piano, the safest way is to hire a professional mover to do the job. This way, you're getting experienced professionals with the know-how to handle your valuable item – and you don't have to worry about the hassle and hazard of moving it yourself. Here at Stevens Moving & Storage of Cleveland, we can handle anything and everything associated with your piano move.
Piano Moving Company in Cleveland, OH
With over 55 years of experience in the moving and storage business, Stevens Moving & Storage of Cleveland's, professionalism, attention to detail, and superior customer service is simply unmatched by other moving companies. We will make sure that your piano, whether you're moving it upstairs, a few miles away, or a few states away, is unharmed in the process. We understand that it can be unsettling to entrust your piano in someone else's hands. When you hire Stevens Moving & Storage of Cleveland to be your Cleveland area piano movers, you won't have to worry – we take the greatest care to ensure that your piano arrives in your new home in the condition it left in. We offer crating services, as well as clean protective pads to thoroughly wrap your piano. Whatever your piano moving needs may be, we will go above and beyond to meet them. We offer local, long-distance, interstate, and international piano moves. We also accommodate a variety of locations in the Cleveland, OH area, including Akron, Parma, and Solon, among many others.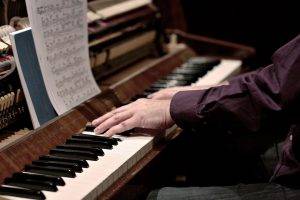 We also offer storage services for your piano. If you need to store your piano either short-term or long-term at any point during your move, you can trust our secure storage facilities in Cleveland. They are climate-controlled, safely monitored 24 hours a day, seven days a week, and meet the highest quality standards in cleanliness. The best way to ensure that your piano move goes seamlessly is to be adequately prepared. That's why at Stevens Moving & Storage of Cleveland, our experienced movers will work with you ahead of time, so there are no hiccups or surprises with your piano move. The weight and dimensions of your piano will be accounted for, so we can wrap it and transport it correctly. To further ease any anxiety you may have about your piano move, you can supervise the entire moving process from the moment our movers arrive at your door, to moving your piano to the truck, knowing the route your piano will be taking in transit to your new location, and seeing the piano safely unpacked and placed in your new home. We take every measure to make you feel satisfied and comfortable.
Get a Free Piano Move Quote
We want your piano move to be as stress free as possible. That's why we offer free moving quotes, allowing you to oversee the entire moving process, and offer a variety of services to fit your needs. But don't take our word for it—see our A+ rating on BBB and our satisfied customer reviews on Google. To get your free piano moving quote today, call us at (216) 202-6925 or fill out our free online estimate form.