Moving Tips
Need help planning your move?
Download a Moving Checklist Calendar
to keep on track with your move
Selecting Your Mover
To ensure a successful, stress-free move, the first important decision you should make is selecting the right mover for the job.
Stevens Moving & Storage of Cleveland offers these suggestions to help with your selection of a mover: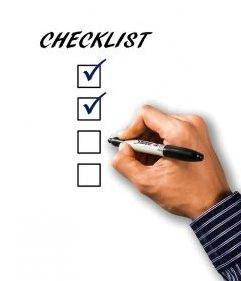 Compare multiple movers
Request estimates from several moving companies

Compare rates and exclusive services offered by different movers
Review your estimates and ensure that there are no hidden costs by verifying all charges are included
Make sure the moving company you select is licensed

If there is anything you do not understand, be sure to ask the movers
Pick a company with trained, knowledgeable employees
Find out if the mover is a member of the American Moving & Storage Association (AMSA), a trade association representing the interest of the domestic and international moving and storage industry
If moving yourself is an option, determine the costs and compare with professional moving estimates
Determine how much and far you are moving, and research the following costs that likely will be factors when moving yourself:

Packing materials
Rentals of dollies, pad coverings, etc.
Truck rentals
Additional insurance
Gas prices
Time involved
Moving Calendar
When preparing for your move, it is best to start planning several weeks in advance. We suggest that you prepare your move in stages. If time allows, Stevens Moving & Storage of Cleveland suggests following this Move Calendar to simplify your moving process.
If your moving timeline doesn't allow for this amount of time, condense this calendar while still including all the items in your revised schedule.
Establish tentative dates for your move
If your employer is moving you, verify what is covered
Find a realtor to sell your home
Contact Stevens Moving & Storage of Cleveland to help plan your move
Arrange to buy a new home, or get an apartment guide if you're renting in your new location
Look into local school districts near your relocation area and determine the process for getting children registered in school
Declutter and sort out the items you do not plan to take with you and make plans to sell or donate them
Contact the IRS or your accountant for forms and information regarding any tax-deductible moving expenses
Finalize the details of your new living arrangements including finances and homeowners/renters insurance
Consider possible job opportunities for your spouse or children
Determine whether your bank has a branch in your new location for you to access, otherwise establish a new account prior to your move
Sketch out a floor plan of your new home with room dimensions
Contact the utility and energy services of your new residence to transfer services into your name
Confirm pickup and delivery dates with Stevens Moving & Storage of Cleveland and arrange for possible storage options with Stevens Moving & Storage of Cleveland
Continue to organize your belongings into items you will dispose of, and items you are taking
Obtain an appraisal and gather receipts for high-value or unusual items you expect to ship
Notify the postal service of your new address by visiting www.usps.com and send change-of-address cards to friends and relatives
Schedule installations, repairs, and other utility-related services for your new home
Obtain forms for transferring your driver's license(s) and applying for credit
Obtain dental and medical records to take with you on your move and contact your doctor and dentist for referrals in your new location
If you plan to do your own packing, we suggest you start packing now
Make necessary arrangements for travel including temporary hotel reservations and car rental
Manage your bills, stocks and investments
Transfer bank accounts
Get a maintenance check on your car before the trip
Drain oil and gasoline from power equipment
Get a copy of pet records and immunization for new veterinarian
Return library books and anything borrowed from friends or neighbors
Take the family for a final outing to your favorite places, have a "going away" party for the kids and their friends
Make a checklist to gather the items you will be taking with you on your trip
Pack your luggage
Discontinue delivery services, newspapers, subscriptions, etc.
Defrost and dry your refrigerator and freezer to be moved
Transfer prescriptions
Have cash and checks ready for trip expenses
What to Take Along
Stevens Moving & Storage of Cleveland offers suggestions of some essential items you probably want to have on-hand during your move. These items can differ depending on your traveling methods, the length of your trip, and whether you are moving with small children and/or pets.
Credit Cards/Cash
House and Car Keys
Irreplaceable Items/Valuables
Suitcases
First Aid Kit
Photo Identification
Car Registration and Proof of Insurance
Moving Documents
Drinking Water/Beverages
Snacks
Pet Food and Dishes
Blankets and Pillows
Pre-moistened Towelettes