Coronavirus Office Rightsizing
Coronavirus Office Rightsizing
Quick Read
Since 1967, Stevens Moving & Storage has been providing office rightsizing services within Cleveland, OH and its surrounding communities since the pandemic. Our professional moving crew is proud to support businesses all over with things like:
Drafting &Implementing Office Redesign Plans
Office Space & Furniture Rearrangement
Installing Partitions and/or Dividers
Complete Packing & Unpacking Services
Customers choose to move with Stevens Moving & Storage because we are:
Fully licensed & insured
Family-owned & operated, with over 35 years of experience in the industry
Members of Ohio Movers Association and International Association of Movers
Certified ProMovers by American Moving & Storage Association
Contributors toward Move for Hunger
Contact us today and speak with a moving coordinator if you need help reorganizing your office space. Fill out our free quote form or call us at (216) 587-1160.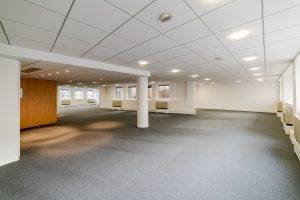 With social distancing measures in place more often than ever, some businesses may have to look into rearranging the layout of their store, office or plant.
In some cases, this will be essential to their ability to reopen and serve their customers. This is especially important for businesses that have a customer-facing operation.
The professional office movers at Stevens Moving & Storage of Cleveland can help. We have moved thousands of companies throughout Cleveland, OH, and we are are taking steps to give the business community what it needs needs.
During this pandemic, we've been keeping ourselves updated as to how companies are beginning to reorganize their offices. We'll help you follow local, state, and federal guidelines and while ensuring your new office layout will adhere to social distancing safety measures.
Commercial Movers Ready To Help
It may feel like everyone is working from home—and they are. However, in the not-so-distant future, stores, offices, plants, schools and many other businesses will reopen.
When that time comes, Stevens Moving & Storage of Cleveland will be there to help you reorganize your space which will allow you to remain socially distant and help keep your business afloat.
Based on a number of factors including government and public health regulations, we are here to ensure that your custom moving plan takes into consideration your personal budget, timeline and the necessary social distancing protocols.
Following the outbreak of the deadly coronavirus, local health departments across the country have required employers to take steps to make employees and the public safer.
Their recommendations to employers include:
Put some space in between yourselves and your colleagues workspace. A typical distance of one arms length is recommended.
Consider swapping in-person conference calls with virtual or over-the-phone meetings.
If you're part of the service or retail industry, it's critically important you practice frequent hand washing, along with disinfecting all touchable surfaces and areas prone to high foot-traffic.
Those that can carry out their job responsibilities virtually should be considered when deciding whom to let work from home.
Stagger start and end times for shifts to keep capacity at a minimum.
If an employee is sick, please urge them to stay at home. If a doctor's note is generally required to do so, consider allowing some leniency given the circumstances.
Adapting to these changes is essential for all businesses involved. For the health and safety of your company and employees, as well as the safety of your community, these guidelines are in place to protect everyone.
Companies that can demonstrate how they meet federal, state and local guidelines may be allowed to reopen more quickly than those that haven't implemented changes.
If you're in a retail or service industry, the reorganization of your layout will speak volumes to your customers. They will feel safe and comfortable returning to a place of business that can prove they're putting their best foot forward.
Hiring Office Movers For Rapid Redesign
Stevens Moving & Storage of Cleveland can create and implement a quick redesign for your office, shop or commercial setting.
We provide extra value in the form of supplying helpful moving equipment, packing materials and the peace of mind knowing professionally trained office movers are up to the task. We also offer complete packing and unpacking services.
Moving and storage companies are considered an essential business, which means that we can continue to work for you from home! And, our goal remains the same: move your items quickly while keeping disruptions and downtime to a minimum.
We can space desks six feet apart, the recommended measurement for safe social distancing, install partitions or reconfigure your office desks to allow for more personal distance.
Office Real Estate And Reconfiguration
In a post-COVID era, no one say how businesses will change.
But, many companies in the nation are responding in a way that Stevens Moving & Storage can help:
More video conferences means less staff meetings, and less staff meetings means you're not utilizing most of your chairs, desks and tables. If you have extra office furniture to store, Stevens Moving & Storage can help. We can pick up and store your furniture in our climate-controlled warehouse storage.
Less staff in the office means less time spent IN the office. Think about how effective the cost-cutting technique of rightsizing your office can be. We can help you with your office relocation if you're in the market for a smaller space!
If your office requires more accessibility than just a computer, you may have been transporting your own devices and equipment yourself to your employees. Let Stevens professional asset management team help move all your equipment, furnishings, electronics and more while you remain productive internally.
Large companies contending with operating during a pandemic have sought out remote and satellite operations to dissuade large gatherings. Stevens is experienced at managing large-scale, multi-location moves. As with any office or commercial move, our professionally trained moving crew will work diligently, yet carefully, to ensure your office furniture, supplies, and equipment are being handled correctly.
Receive Your Free Office Redesign Quote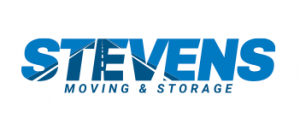 Our company is here to support your business during your time of need. For more information regarding our office moving services, contact Stevens Moving & Storage today at (216) 587-1160
Fill out our free quote form and learn how we can help you redesign or relocate your office or commercial setting.