Local Movers in Northwood, OH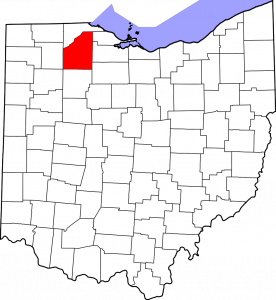 Planning on moving to delightful Northwood in Ohio? Stevens Moving and Storage of Cleveland is ready to make that move one of your best memories! No hassle. No stress. No anxiety. We do the heavy lifting for you and are happy to do it. We plan, pack, transport, unpack and provide climate-controlled storage as needed. One of the premier moving and storage companies among local movers, Stevens is clearly the customer satisfaction choice par excellence. Our dedicated teams will move you safely and securely, and help you get positioned for all the good times you are going to have in your new Northwood home. For a tailored-to-your-needs moving plan, a quick call to (216) 202-6925 (or filling out the free online form on this web page) will get us started on that free moving quote for you. Our knowledge and expertise are yours for the asking. Find out how affordable top-notch professional movers can really be!
Moving to Northwood
Not only is Stevens Moving and Storage nicely affordable, so is Northwood! It's 5,000+ residents enjoy a cost-of-living considerably (20%) lower than the U.S. average. Ever since Captain Edward Ford built a glass factory in 1898 near the Maumee River, Northwood has been a place to be. It is also the home of Hirzel Canning Company & Farms, producer of the organic Dei Fratelli tomato products. We shouldn't be surprised that the Northwood folks sport a yearly Farmers Market from July through October. Good health is a given in Northwood, with easy access to four different nature areas: the W. W. Knight Nature Preserve, the J.C. Reuthinger Memorial Preserve, Cedar Creeks Preserve, and Maumee Bay State Park. More fun is to be had at the Fall Festival in Central Park. All this within a stone's throw of the vibrant heartbeat of urbanite Cleveland, with its bustling economy, numerous colleges and universities, and love of professional sports. Did we mention Northwood's excellence-rated local school system, with its new high school campus housing the Rangers? Let Stevens Moving & Storage professional movers get you quickly and easily to your new home in Northwood. Stevens provides the best moving and storage service. Fill out the online form or call 419-729-8871 for the free moving quote. That quote will be targeted to move you safely, efficiently, and affordably.
Northwood Moving & Storage Services
When it comes to moving and storage, we like to think that Stevens Moving & Storage provides the most reliable and trusted moving and storage service available. It is one of the ways that we show our commitment to the many communities we serve. Not only do we plan it, pack it, move it, and then unpack or store it, we also will help you arrange it in your new home. Warehouse storage is available at the drop of a hat. We know that plans can change during the actual moving process, and our experienced movers are ready to provide the needed flexibility even while maintaining overall efficiency, security and affordability. We have been in business for more than half a century, and it is satisfied customers that keep us at the top. It is our unwavering commitment to customer satisfaction that gives us the community reputation as the moving and storage company to call when a move is at hand. We go the extra mile to make your move a breeze, and give our undivided attention to every detail. That includes moving you with the same care and attention that we provide when moving one of our own executives. They get the best moving experience possible, and so will you. That's what professional movers are all about.
Professional Moving & Storage in Ohio
Long distance moving companies abound, but there is only one Stevens Moving & Storage of Cleveland. We move folks locally, across the country, and around the world. For us, commercial moving services are par-for-the-course, with integrated services provided to businesses, governments, and military personnel. We handle hot tubs, wine cellars, pianos, motorcycles, computer equipment and gun safes with the utmost specialty care that these items require, keeping them completely protected and secure during the entire moving process. If your items won't fit in your new home, we have warehouse storage ready to step in. We take the time to listen to your concerns, and we make sure that our customized plan for your move addresses and handles those concerns. We move you as we would move ourselves, with complete dedication backed up with professional experience and full-service resources. No detail is too small for us. We want everything to go smoothly for you. That's what makes for a great move and a happy customer. We would like you to become our next very satisfied customer. Welcome yourself to our moving family by filling out the online form or calling (216) 202-6925 for a free moving quote. Let the Stevens professional movers go to work for you.