Home Video Survey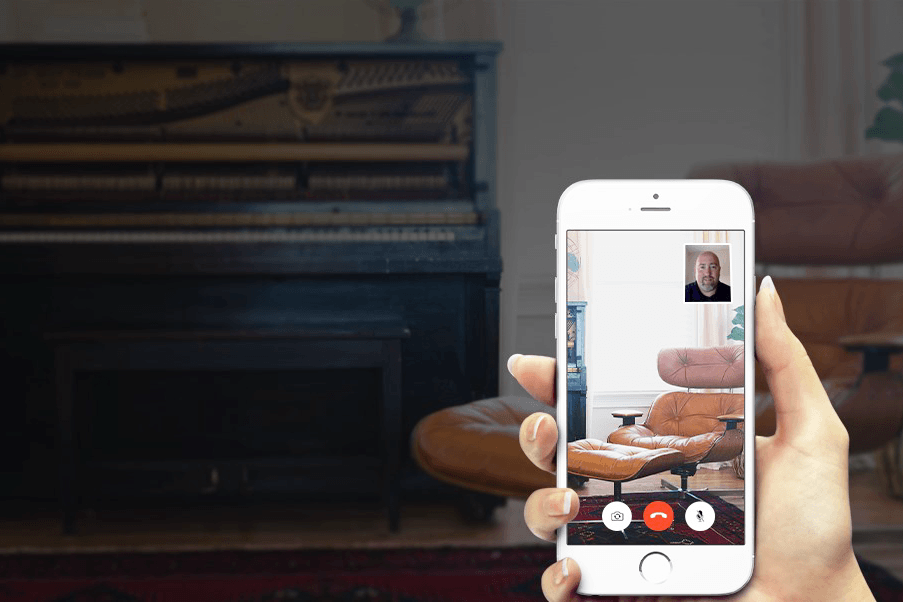 Schedule a live stream video quote session with our moving specialists! In less than three business days, you will have a fully accurate moving quote. You can schedule your video quote on your own time. Just fill out the form on this page, pick the date that works for you, and in less than four days you will have a full moving quote for your next move in Cleveland.
When helping you plan for your household move, we work hard to make sure your experience is simple, convenient and straightforward every step of the way. That's why Stevens Moving & Storage of Cleveland is introducing live stream video survey estimates: a new, easier way to get a free moving quote!
Simple: Schedule whenever you want! Use the form to email our team. Then schedule a date for your live-stream video with our moving specialists, and take them on a tour of your home.
Fast: It takes approximately an hour to install the video software and take a tour of your home with our estimators. Then, in just 3-4 business days, we will have a full moving quote for you.
Here's How Your Video Survey Works
Your live stream video estimate can be scheduled on your own time! When you contact us, our moving estimator will call within one business day to schedule a live stream appointment. After that, it's easy. Install the software and get your quote! It's great for any of your moving needs, from long distance moves to international and local moves.
Step-by-Step: After you make you appointment, we'll send you instructions for downloading the live stream app to your smartphone, tablet or laptop.
Day-of: You will get an appointment notification 24 hours before and 2 hours before your scheduled appointment.
The Live Stream Estimate: Just log in and meet your moving specialist in the live stream video app! If you need technical support, your moving specialist will be available to troubleshoot.
Home Inventory: Once your call ends, your moving specialist and our team of movers will analyze your belongings for weight, volume and your transport needs in order to create a custom quote.
Your Free Moving Quote: In just a few days, your moving specialist will return with a full moving quote!
Why Should You Get A Stevens Video Survey Quote?
It's that easy! How things get easier than an in-home moving estimate? Now our live stream video quote is the best way to get a free moving quote. You don't need to host anyone in your home. Schedule on your time and get a quote delivered right to your inbox. When you need a local mover, long distance mover, international mover or specialty mover for your next Cleveland move, call Stevens Moving & Storage of Cleveland to schedule a free moving quote at (216) 202-6925.