Crating Services
Quick Read
Since 1967, Stevens Moving & Storage has been providing crating services using climate-controlled and secure warehouse facilities. Rely on Stevens crating services to provide security for items like:
Temperature-Sensitive Artwork
High-Value Jewelry
Important Personal & Professional Documents
Fragile Home & Office Equipment
Sturdy & Delicate Furniture
Our professional moving, storage and crating services are afforded the same benefits, including:
Fully licensed, insured and bonded moving crew
Family-owned & operated business, with over 35 years of experience in the industry
Clean, protective padding to ensure your items remain spotless and safe during transport
Certified ProMover by ATA (Formerly AMSA)
Contributors toward Move for Hunger
Whether you need crating services or you're ready to move, contact a professional moving company like Stevens Moving & Storage of Cleveland.
Start by filling out our free quote form, or by giving us a call at (216) 587-1160.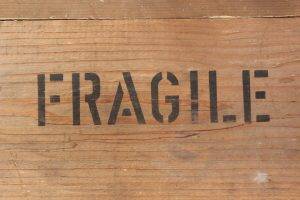 There are all sorts of items that should be crated while in storage and while being shipped. Items like clothing and documents can be placed into regular plastic or cardboard moving boxes. However, some large and fragile items may need to be moved via crate as well as various types of office and industrial equipment. You wouldn't want your expensive antiques to get ruined because they were transferred while inside of a flimsy box with inadequate padding. That's where we come in. By using our professional crating services, your valuables will be safe from damage while in storage and arrive to their destination on time while being shipped. Our reputable crating company in Cleveland, OH has been in the industry for 35+ years, so you can count on us to take care of your goods, whether it be industrial equipment or large furniture that you need crated. We are A+ rated by the BBB, are fully licensed and insured, and all of our employees are background checked. Being able to trust our employees is just one reason we are a superior crating company. Our crating professionals are fully trained and work closely with our customers to determine the best packaging and shipping plan for their specific needs. Whether you need a larger item carefully packed and shipped or you want your fragile items to be crated, we make sure that it gets taken care of properly. If you're looking for a Cleveland crating company for your valuable equipment and furniture, trust Stevens Moving & Storage of Cleveland to provide you with the best crating services around.
Cleveland Crating Services
We understand that your valuables are important to you, which is why we treat every item you entrusted to us as if it were our own. Your expensive equipment should be treated with care when stored and shipped via crate. Our crating services can also be especially useful for storing and shipping your furniture to your new location in Cleveland. So, you don't have to go out and buy a bunch of new furniture for your new home if you still have perfectly good furniture from your old home. We can get these important items to their next location unscathed, and you won't have to lift a finger. Our skilled crating professionals will take care of the crating and shipping for you, which will leave you ample time to focus on your new living situation or other tasks you need taken care of. We use clean protective padding and gently wrap your items so they will be in great condition after they're shipped. The interior of each crate is carefully lined so that your items are fully protected. Without our trained and knowledgeable crating company taking special precautions to transfer your valuables, you run the risk of damaging them. We stop at nothing to make sure your crating services go as planned, and we're not satisfied until you are. So, if you need any large, heavy or delicate items stored or transferred, count on our professional crating services to get your special items delivered unharmed!
Expert Crating and Shipping
With our decades of knowledge and industry experience, you can trust that we will provide you with superior crating services in the Cleveland area. Make sure your fixtures and belongings are in good hands and hire us to take care of your crating needs. Choose Stevens Moving & Storage of Cleveland for your crating services so you can be 100% satisfied. Give us a call today to find out more about the crating services we provide!