Packing Services in Cleveland
Moving is already time consuming for you, why not make it a little easier by hiring a company to do your packing, instead of doing it yourself? Most packing services in Cleveland can only provide you with paper boxes, to store your precious antiques in, and trucks that will have your belongings sliding all over the place. From local to long distance moving, Stevens Moving and Storage Cleveland is one of the few professional packing services that has specialty movers who can pack any of your items for moving, including, pianos, motorcycles, hot tubs, electronics and any other of your most-prized possessions. With having 35 years of experience in professional moving and packing, our clients can have a stress-free move by trusting us with your products, every part of the move.
Cleveland Movers to Help Me Pack My House
Stevens Moving and Storage has been in business since 1983, with locations throughout the United States. The most important aspect of our packing service is safe storage and transportation, at an affordable price. Whether you are transporting a room full of your precious family heirlooms to a more secure storage center, or moving your business from Detroit to Cleveland, we have the best packing services needed for every move.
You don't want to be worried about making sure that your products are safe in cardboard boxes, while moving. That's why we have specialty movers and trained customer service representatives ready to help you move whatever you need. Our professional packing services can help you with your bigger items, motorcycles and pianos, to your more everyday items, including electronics and safes. While your items are being transported, you are assigned a moving coordinator that will be very knowledgeable about the complete packing and unpacking of your items, answering any questions you have, at any time of the day. For your personal satisfaction, all of our warehouses are monitored, clean and temperature controlled. Our customers and their gratification is our number one priority.
Cleveland Professional Packing Services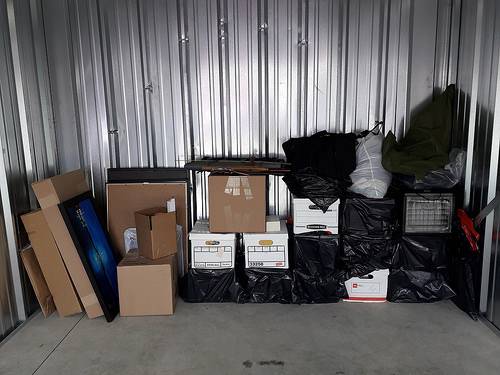 Moving can be one of the most time consuming things in your life, but if there was something you could do that could take away some of that problem, would you do it?
One of the biggest tasks of a move is packing. If you are in need of assistance in this area, you're in luck! Stevens Moving & Storage of Cleveland provides optional packing services. If you choose packing services, you'll know that our expert movers are packing all your belongings with extreme care and attention.
Our packing services include:
On-site packing and unpacking services
Durable boxes, cartons and crates for standard and specialized items
High-quality packing paper and bubble wrap
Specialized handling for items like hot tubs and pianos
Temporary and permanent storage in our safe, secure and climate-controlled facilities around the globe
At Stevens Moving and Storage of Cleveland, we are your complete packing services solution to your moving and storage problems. No matter how big the size or type of your move, we can help you. We have specialized movers with professional moving and packing skills, as well as customer service representatives that are ready to answer any questions you have, at any time of the day. Our residential packing services are priced very affordably, with no hidden costs and you can receive a free quote by visiting our website. No matter what the size is, or what you want to move, Stevens Moving and Storage of Cleveland is committed to making your complete packing and unpacking service as stress-free as possible.