Warehouse Asset Management
Asset management services for commercial relocation.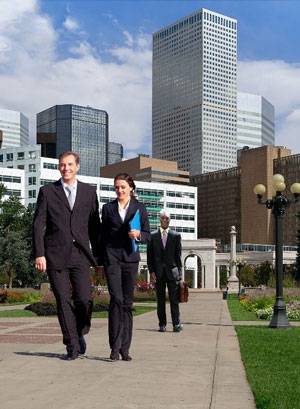 One part of planning an office relocation is managing all the assets of your business that are crucial to the success of your office's operations. Most businesses believe they can manage the transportation of their assets on their own. However, what most business owners don't realize is without complete attention to asset management you can end up jeopardizing key factors that contribute to the success of your operation.
That is why Stevens Moving & Storage of Cleveland offers professional asset and move management in addition to our relocation services. With our moving management, you won't have to worry about organizing and transporting your assets all on your own. Let our move managers in Cleveland handle all your business assets for you!
Commercial Asset Management Services in Cleveland, OH
Professional move management for your Cleveland office."Stevens Moving & Storage of Cleveland offers a range of asset and move management services that can be added to your move plan. Our services are tailored to make your move process as simple as possible. Once your moving date is set, our move managers will begin assembling a plan for relocating everything to your new office location.
As a businessman, you should be focused more on your day-to-day routines then planning your move. With our management services, you can rest assured knowing that everything was handled before your moving day and when you arrive at your new office space everything will be in order.
Our asset and move managers work with business owners in understanding and creating a full moving plan. From your new floor plan to your entire office layout, we can organize the transportation of all your assets to your new location and have everything set up where it is supposed to be, allowing you to resume business operations immediately.
What Does Our Office Asset Management Cover?
At Stevens Moving & Storage of Cleveland, we have had experience managing and transporting a variety of business assets. With our move management database, we can easily manage everything, even if your inventory is spread out across multiple markets.
Some office assets we specialize in managing and transporting are, but not limited to:
Office Furniture
Medical Equipment
Computers and Servers
Office Supplies
Trade Show Booths
Laboratory Equipment
To learn more about our asset and moving management services contact Stevens Moving & Storage of Cleveland, OH today at (216) 587-1160 and speak with one of our expert asset managers. If you are ready to begin planning and organizing your office relocation in Cleveland, OH today, fill out our online form and receive a free moving quote. Let the professional asset managers at Stevens Moving & Storage of Cleveland handle your commercial relocation today!