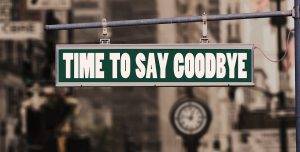 It does not matter if you occupy a single room, or a whole building, coordinating an office move is a task that requires ample planning and foresight. While some companies may choose to tackle this undertaking by themselves, others enlist the help of professional movers. Office movers can lessen the time it takes to move your office, as well as any stress you may be encountering. An office moving company will generally follow a moving plan that has been developed to meet the specific needs of your company. The key is to minimize downtime.
Packing Tips for Office Equipment
Upon hiring the services of professional movers, they will arrive at your place of business and evaluate exactly what needs to be transported. Many workspaces use office equipment like monitors, computer towers, hard drives, printers, telephones, furniture and more. Once the office movers have evaluated the office equipment that needs to be moved, they may offer you some packing tips on how to prepare them for transport. One of the easiest things you can do to lessen the load of office moving is by considering what office supplies you can part ways with. Selling old equipment can add some extra cash you can put toward your move. If you think finding buyers is too time consuming, you can always donate office equipment to certain charities. Doing so will lessen your moving costs and get you some tax breaks.
Office Supplies and Equipment Moving Company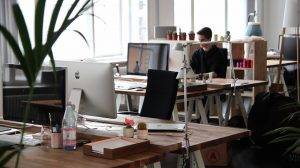 If getting rid of your office equipment is out of the question, there are still other office packing tips you can benefit from. Organization is your best friend in any moving situation. If you hire professional movers, chances are they will provide you with moving boxes or crates that can be labeled for identification. Categorizing your items before they are transported can help you keep tabs on your office equipment once it has arrived at its new destination. Bundle office supplies, like computer cables, together and place them in their own designated moving container. Rubber bands or zip ties work well at keeping lengthy cables in order. Simply wrap them up in your desired fashion, secure them and place them in a labeled box for after the move.
Office Movers Packing Tips
Technology is an important factor in a business' overall functionality. You don't want anything happening to your vital office equipment when being moved to its new location. Once you've categorized all the items you'll need moved, seek out protective materials for your sensitive office equipment. Office movers may provide protective padding or other forms of protection, but in the event that they don't, you can scrounge up some of your own from materials you may have laying around. Wrapping computer monitors in thick moving blankets or layers of bubble wrap can safeguard against damages and the loss of data. Secure your protective padding with tape, but be sure not to use any directly on screens or other delicate areas. Once you've accomplished this, place your office equipment in the appropriately labeled boxes and avoid stacking heavy materials on them. Investing in external hard drives and backing up your data before the office move is another viable option to protect sensitive data on hard drives.
Office Moving Company Packing Tips

With all your office supplies bundled and secured in their appropriate boxes, you can move on to other details. In any office moving situation it is crucial that you tell people about it. Clients will need to know how to reach you at your new address, as well as any companies you may have subscriptions with. Provide these entities with your change of address and any other updates that are important about your new location. After you've completed this, and all the other tasks, it's important to make an office moving checklist and review it. Doing so will help keep you on track and aware of all the office equipment that is being relocated.
Finding the Right Office Movers
Office moving is a big deal. Don't just hire any company to handle your office supplies. Take your time to search verified professional movers. When you feel comfortable with a certain company, reach out to them for a free quote. This will keep them on budget and help avoid additional fees that may be tacked on once all your office equipment has been moved. Some reputable office movers worth checking out in Cleveland, Ohio include Commercial Moving & Installation, Fridrich Moving & Storage, Stevens Moving & Storage of Cleveland and Parma Movers.