Furniture Movers
Quick Read
Since 1967, Stevens Moving & Storage has helped residents and businesses safely move furniture of all shapes and sizes utilizing furniture moving services including:
Local Furniture Moving Services
Long-Distance Furniture Moving Services
Office Furniture Moving Services
Antiques & Vintage Furniture Moving Services
Customers choose Stevens Moving & Storage of Cleveland to help them with their estate cleanout services because:
We Are Fully Licensed & Insured
We Wrap, Pad and Protect Furniture During Transport
We Are Family-owned & Operated
We Have Over 35 Years of Furniture Moving Experience
We Are Members of Ohio Movers Association and International Association of Movers
We Use Specialized Furniture Moving Equipment
Contact us today and speak with a moving coordinator to ask about our furniture services right now. Fill out our free quote form or call us at (216) 587-1160.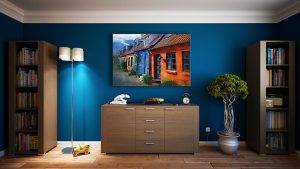 Relocating to a new city can be riveting. New sights, sounds and experiences are abound. Why spoil this opportunity with the stress that comes with handling a local or long distance move on your own? Let a professional moving company do the heavy lifting for you. Relying on expert movers can greatly reduce the time and fuss of any long distance or local move. An experienced furniture moving company should understand the full scope of your upcoming furniture move. Furniture movers assess what needs to be moved and provide the adequate moving materials to protect your furniture during transport. No matter if it is a local move or a long distance move, having a professional moving company with experienced furniture movers on your side can make the entire moving process a breeze.
Cleveland Furniture Moving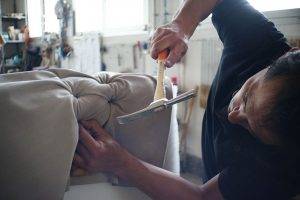 Furniture comes in all shapes and sizes. The materials they are crafted from can even vary by manufacturer. This, in turn, translates into a headache for you if you have to replace certain furniture pieces. As stated above, the majority of professional moving companies will take proactive measures to safeguard all your furniture during transport. Whether your committing to a local move or a long distance one, understanding how to prep your furniture is half the battle. Start with any bookcases, shelving or entertainment centers you may have. These pieces of furniture should be completely empty of their contents before relocation. Doing so helps minimize the window for damage to occur. You don't want items spilling out all over the place. Removing the contents from these furniture pieces reduces the chances of items breaking, injury to the furniture mover and damage occurring within your place of residence. Once your larger furniture pieces have been accounted for, attention can now be paid to the contents in other rooms. Residential furniture items like sofas, chairs, tables, recliners and benches are commonly relocated items during local and long distance moves. Maneuvering these furniture pieces is more manageable due to their size and weight. However, in the event that you rely on furniture moving services from a professional moving company, it is crucial that two movers handle your furniture at all times. It is simply the best way to prevent dents and damage to your furniture and home. Similarly to the larger pieces of furniture, moving companies handling your furniture should also have protective padding, moving rugs and more at the ready. Ensuring that the moving company you are coordinating with possesses the ample furniture moving materials is a must for any local or long distance move.
Local and Long Distance Furniture Moving Company in Cleveland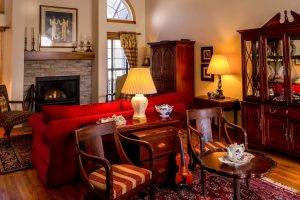 It's no secret that furniture is an integral part of any home, condo or apartment. Why risk damaging or even entirely breaking your items during a long distance or local move on your own? Professional moving companies have a variety of moving services that can suit your furniture moving needs. Many movers see to it that the furniture in your residence is disassembled and will reassemble it once you get settled into your new home. While most moving companies offer comprehensive furniture moving services, it is crucial that you do some research on the furniture movers in your area. Verify that they provide moving materials like, protective padding and wrap, and that the moving company provides a free moving estimate. Not only will this help keep your cost from being raised, but it also provides insight into the type of service you will receive from the furniture movers. If you're moving to or from the Cleveland area and are in need of reliable furniture moving services, Stevens Moving & Storage of Cleveland is here for you. Our long distance and local movers are skilled in residential furniture moves. So, if you need some extra sets of hands with your next residential furniture relocation, Stevens Moving & Storage of Cleveland can get the job done successfully and on time! Contact us today at (216) 202-6925.