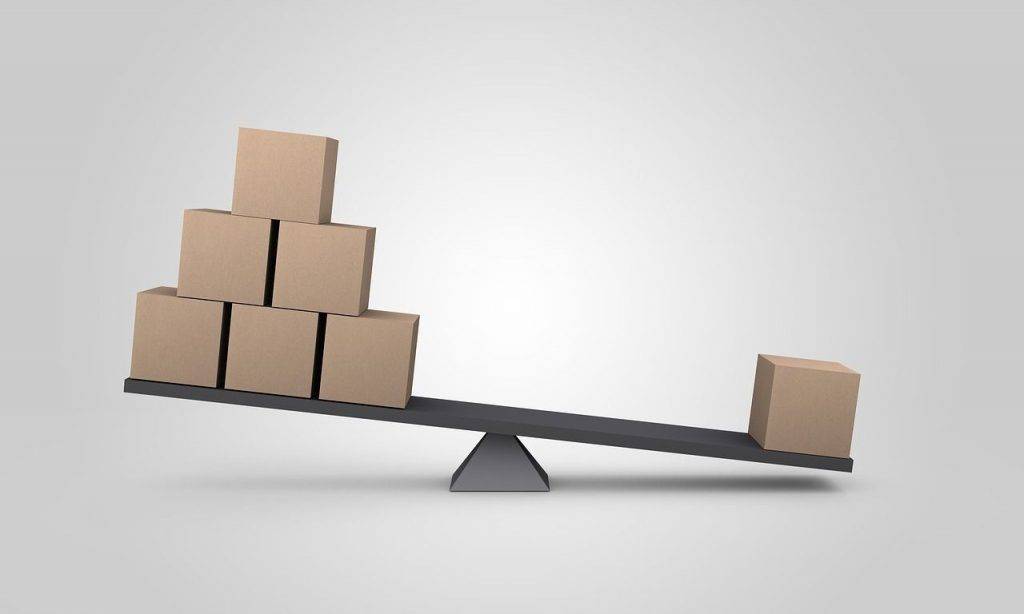 As a customer, when you search for a local mover in Cleveland, OH, your results will be filled with plenty of options to choose from. With all of the search results, it might feel like there's a nearly endless number of options, but only a few movers will be the right ones for your move.
Well, regardless of how you search for a local moving company in Cleveland, you will most likely find our company, as well as ads for the popular franchise, Two Men and a Truck. So, how can you know whom to choose and why? Read on for a comparison between our moving services at Stevens Moving & Storage of Cleveland and the local Two Men and a Truck franchisee.
The best local movers will have certain qualifications that set them above the rest. When you're shopping for a moving company, make sure you look at all the following qualities to find the right Cleveland movers for your needs:
Are they a full-service mover? Even if you're not moving internationally, know the mover can handle a job like that means you know you can trust them.

Do they perform background checks on their employees? You'll want to make sure you can trust the movers who will be handling your household goods.

How long have they been in business? The more experience the movers near you have, the better.

What types of processes do they offer for quotes? The standard services include in-home estimates and phone estimates. A great mover might also offer a service like a live stream video estimate.

How do they price their moving services? Transparent pricing means that you won't have to wonder about hidden fees on moving day.

Do they have good customer reviews? Check the BBB, Google, Angie's List and other places.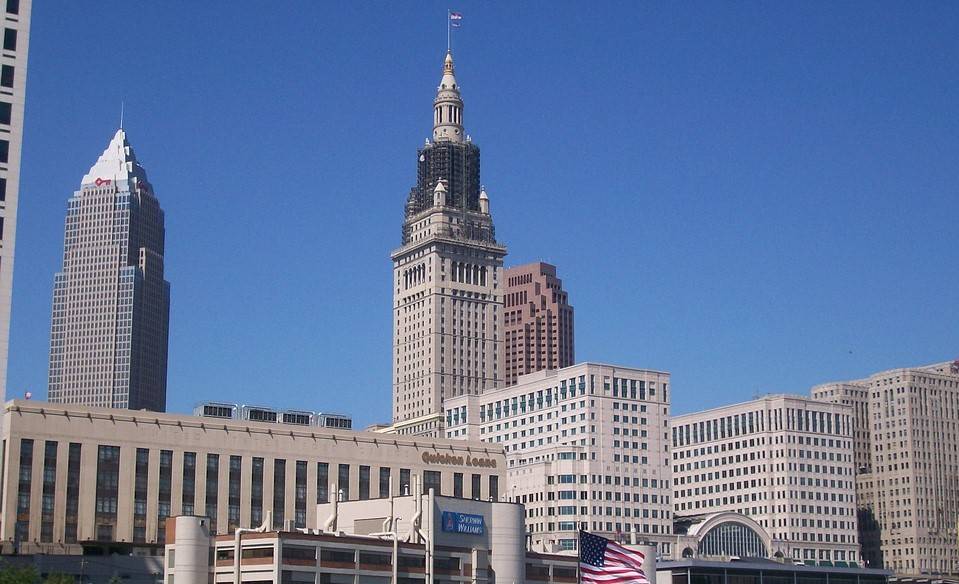 1. Full Service Moving in Cleveland
Stevens Moving and Storage of Cleveland is a local moving company and a full-service local mover. Our local moving services include residential & commercial moves, and we provide all of the following moving services:
Long Distance Moves with a National Network

International Moving and Shipping

Local Moves (both residential & commercial)

Full Packing and Unpacking Services

Real Estate Home Staging

Corporate Relocation and Office Moves

Furniture, Fixtures and Equipment Moving Services

Local, Secure Warehouse Storage
Our movers will load, transport and unload your belongings for you. With our local moving services, we offer packing and unpacking services at a small additional cost. This option is perfect if you don't have time to do the packing on your own or if you wish to have a professional mover pack your more fragile items. Each time you choose Stevens Moving and Storage of Cleveland for your local move, you will be assigned a moving representative who will help you plan and execute your move efficiently within your budget. After you agree on a plan, you will then be assigned a local moving coordinator who will help you every step of the way with your move.
For long distance moves, you will be assigned a professional moving coordinator who will help you plan each step of your move, including storage, packing, home protection and more. We have a network of over 125 movers across the country who will make sure your household goods are delivered safely. Our local and long distance services also cover corporate relocation, international moves, FF&E moving services and more.
Two Men and a Truck is a full-service moving company. When it comes to their local moving services they specialize in home, business and apartment moves. The bare minimum of the franchisee's local moving services include loading, transporting and unloading your belongings at your destination.
Each Two Men and a Truck location operates differently, and many franchise locations will not offer the same services as other locations across the country. Many can handle local, long distance and commercial moves, but they may not have access to storage or have the equipment to handle FF&E or large single-item moves. The franchises are local, and the majority of their workers will live in the surrounding communities in which they operate, with the exception of drivers for long distance moves. At an extra cost Two Men and a Truck also offers packing and unpacking services as well as any specialty moves you may require.
2. Background-Checked Local Movers in Cleveland, Ohio
Stevens Moving and Storage of Cleveland has offices in downtown Cleveland and in Bedford Heights, so you have an opportunity to meet us around the Cleveland metro area, and you know you're getting services from the same team no matter where you come across us. We perform in-depth background checks on all of our employees, whether they are movers, drivers or warehouse crews. Anyone who will come into contact with your household goods is trustworthy.
Our local moving service covers areas including Akron, Hudson and Parma. We have an extensive list of areas served locations throughout Northeast Ohio. Stevens Moving and Storage of Cleveland is a privately-owned moving company that is connected with the larger Stevens Worldwide Van Lines network of moving agents located across the United States and the world.
Two Men and a Truck is a franchised moving company. Each location is operated independently, which means that some locations may offer services and others may not, and management styles vary. Employee background checks are also at the discretion of the franchisee. Many locations offer only local moves, and many have no options for storage. The same goes for prices: one location could charge more for their services than another.
3. How Long Have They Been In Business?
Stevens Worldwide has been in business since 1905, and Stevens Moving & Storage of Cleveland has been open for more than 40 years! With over a century moving customers in the Great Lakes region, it's easy to know that your household goods are in experienced hands. Companies that have been around longer have more experience, and their movers have procedures in place that guard against accidents, misplacements, loss, damage or late shipments.
Since Two Men and a Truck locations are franchise locations, the locations may be newer than the franchisor and ownership can change often, with little record. Ask your local Two Men and a Truck franchise how long they have been operating under current ownership when you are inquiring.
4. Local Moving Quotes
Stevens Moving and Storage of Cleveland offers a myriad of options for free moving quotes! This include live stream video surveys, phone quotes and in-home estimates. Our moving specialists are located right in Cleveland, so you'll get a quick response and great customer service.
Live Stream Video Survey: After entering a small amount of information regarding your move, Stevens Moving and Storage of Cleveland will contact you schedule a quote date and to install the proper video app. On your scheduled day, your moving specialist will call, and you can take them on a remote video tour through your home! After, you will receive a full moving quote.

In-Home Estimate: Moving quotes are free, and Stevens Moving and Storage of Cleveland guarantees no hidden costs. A moving specialist will come to your home, and you will guide them around to take a thorough inventory of your home. Afterwards, the moving specialist will write up a detailed quote for your move.

Phone Estimate: Your moving specialist will schedule a time for a phone call with you. During the call, they will ask detailed questions regarding the size of your home, special features to note, an inventory of your items and other necessary details. After, an estimate will be given for your move.
The moving representative you are assigned will help you in choosing the best service that fits your needs!
Two Men and a Truck offers three ways to get an estimate, but they don't give the option of scheduling a live stream video survey. You can have an over the phone walkthrough in your house, in which they estimate the weight of your belongings based off the items you describe to them. You also have the option to have a representative come out to your home to estimate the weight. The online quote form is a fast estimate option that will give you a rough estimate of the potential cost. Regardless of how you receive your estimate, everything needs to be accounted for and if you aren't accurate, you might be hit with extra costs depending on the weight of the moving truck.
5. Factors for Local Moving Prices
Stevens Moving & Storage of Cleveland will assign you a moving specialist to help you understand their pricing. Stevens Moving and Storage of Cleveland uses three factors in determining your price. The first factor is the overall distance covered. Long-distance moves across the country will cost you more then moving across town. The second factor is the weight of your shipment. Stevens will walk through your home or hold a live stream video survey prior to your move to evaluate and estimate the total weight of items they will be hauling. It is important to be as specific as possible with what your transporting, because the more weight the higher the price. Lastly, Stevens takes into account any packing services or material you may have purchased for your move. The Steven's agent you are assigned will work with you to help make your move as affordable as possible. They are transparent with their pricing upfront, so you will never have any unsuspected hidden costs after the move is complete.
Since Two Men and a Truck are independently owned franchises, they set their own rates. Most locations charge hourly rates for their local moves. Other factors that can affect your cost includes the number of flights of stairs if your new home has any, the distance it takes to walk from the truck while loading and unloading, the amount of time it takes to load and unload the truck and the driving time from the load to unloading location. For long-distance moves, most locations charge by weight and the amount of miles traveled. They also include in their pricing any other specialty moves or services you have agreed to.
6. Check the Reviews
Google, the Better Business Bureau, Yelp and other sites offer public reviews of local moving companies. Stevens Cleveland has an outstanding Google rating at an average of 4.7 stars with 23 ratings, and on the Better Business Bureau, customers rate us at a phenomenal 4.4 stars. Customer ratings are a great way to get a feel for the way that the company handles real moves.
What is the local franchisee rated? Make sure that you read all the reviews, including the 2, 3 and 4-star reviews. These will give you the best idea of service, and you can be confident that those middle ratings are not given out of anger, as well as confidence knowing that they aren't fraudulent.
The Bottom Line:
Local moving companies have operations that are similar, but the devil is in the details. Some offer certain services that others do not, so it's vital to know what you need and ask the right questions! The key takeaways are that Two Men and a Truck are a franchised local moving company that can operate differently based on the location.
With Stevens Moving and Storage of Cleveland, you have a local moving company with the history of over a century moving in the Great Lakes area, and for nearly half a century in Cleveland. We help make your move efficient and affordable for you.
Moving prices will vary, and we suggest doing your own research on other local moving companies. Pick the best local moving company that can fulfill your move. When you are shopping, make sure you ask about all of the following: how long they have been in business, what their moving services are, do they background check their employees, what types of moving quotes do they offer, check for great moving reviews and ask how they price their moves.