Warehouse Storage
Quick Read
Since 1967, Stevens Moving & Storage has been providing safe, secure and climate-controlled warehouse storage solutions to residents and businesses within Cleveland, OH and its surrounding communities. Our professional storage solutions include:
Office Storage in Cleveland
Crating Services
Warehouse Distribution Services
Electronics Shipping
Customers choose safe, secure storage solutions provided by Stevens Moving & Storage because we offer:
Climate-Controlled Storage
Premium Security Measures
Pick-up & Delivery Services
Unlimited Storage Duration
Easy Accessibility
Contact us today and speak with a moving coordinator for more information about warehouse storage solutions from Stevens Moving & Storage of Cleveland. Simply fill out our free quote form or call us at (216) 587-1160.
Moving services and storage go hand and hand!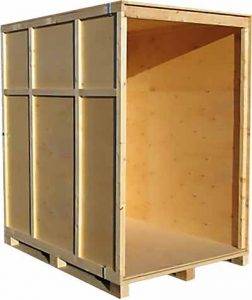 When moving you might face the challenge of having inadequate room at your new destination. We have seen it happen often. Customers underestimate the amount of possessions they have and when they show up to their new home are stuck with finding a solution for the overflow of belongings.
Another common scenario we see is when customers are decluttering their current home. You want a place to store your belongings until you arrange a buyer.
Stevens Moving & Storage of Cleveland can offer you the extra storage space when you need it the most. We offer not only our moving customers but as well anyone in the Cleveland area warehouse storage services that guarantee protection to your valuables.
Store your items with us for as long as you want. We offer both short- and long-term storage options.
Our Cleveland Storage Facilities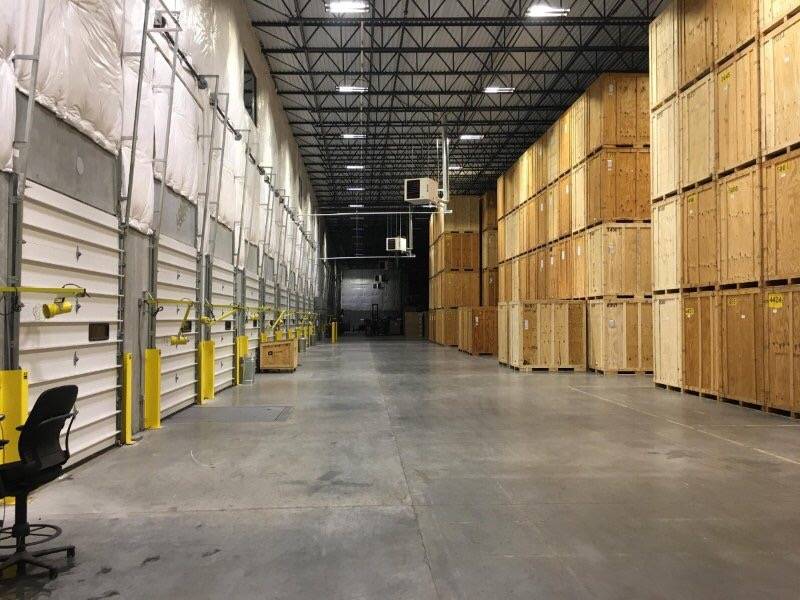 When you choose to store your personal belongings and valuables with Stevens Moving & Storage of Cleveland, you can trust that your items will be in safe hands.
Each of our local Ohio-based storage facilities are maintained to meet the highest quality standards regarding safety, security and cleanliness.
Stevens Moving & Storage of Cleveland's warehouse storage space is an indoor facility that uses premium security in an effort to provide your possessions with the best protection possible.
Our facilities are also climate controlled, giving us the capabilities to protect any of your antiques or delicate belongings from Cleveland's harshest weather.
Why You Need Climate Controlled Storage
Climate-controlled storage in general is the best for protecting your furniture and belongings. Climate-controlled storage facilities protect your possessions from harsh temperatures such as extreme heat, cold or humidity. Having the facilities temperature maintained also prevents pests from entering and jeopardizing your stored possessions.
Items that need a climate-controlled environment:
Wooden furniture
Leather furniture
Electric household appliances
Musical instruments
Artwork
Special collections including baseball cards, stamps, wine, photos, etc.
Difference between Warehouse Storage and Self-Storage
Self-Storage
Warehouse Storage
Climate Controlled
Premium Security Measures
Pick-up and Delivery Services
Work is done for you
Unlimited Storage Duration
Drive-up Access
Always Accessible
Vehicle Storage Available
Storage Services in Cleveland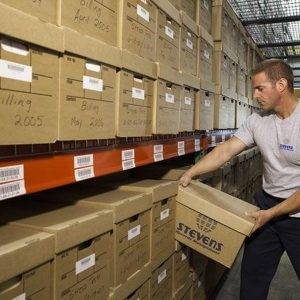 As a full-service moving and storage company, we specialize in a variety of services that go beyond typical storage services.
Additional storage services include:
Office Storage in Cleveland:
We can provide your Cleveland business with superior storage services for your office assets. Our storage services are perfect for if you are renovating and need a place to keep your assets, if you have new office equipment being delivered and need a space to keep your old equipment in or if you are moving your office in general and just need some extra space during the transition.
Cleveland Crating:
We offer crating services for your larger possessions. We can crate a variety of items for your move including furniture, antiques, artwork and more. The interior of our crates are carefully lined so your possessions rest secured. Your items will be well protected during transportation.
Warehouse Distribution Services:
We offer warehousing services for your Cleveland business. We have the needed square feet available for storing your products or goods until they are sold and ready to be distributed. The integrity of your business and products will be upheld with our warehouse management practices and methods.
Electronics and Packing:
We have the capabilities for handling all electronics and preparing them for shipment. Our professionals will shrink wrap and pallet your old electronics on-site. We can store your electronics temporarily in or our storage facility until you have a buyer.
Your Storage Solutions in Cleveland, OH
Stevens Moving & Storage offers the highest quality of storage Cleveland, Ohio has to offer. Whether your storage needs are planned or unplanned, booked in advance or urgent, our storage specialists in Cleveland will create a customized plan to meet your storage requirement.
Whether it is furniture, equipment, electronics or any other type of item, our warehouse storage facilities in Cleveland can accommodate.
Our trained storage experts will handle your items with the utmost care and consideration, ensuring your belongings remain safe and damage-free during the storage duration.
Customer satisfaction is our goal and we want to make your moving and storage experience feel as effortless and stress-free as possible.
To learn more about our warehouse services or warehousing and distribution, contact us today at (216) 202-6925. Start your moving and storage journey today by filling out our online form and receiving a free storage quote.