Senior Movers
Quick Read
Stevens Moving & Storage are experts in helping older adults like you plan, manage and complete a successful relocation. We offer a wide range of support services such as:
Senior move management consultation
Virtual & in-home estimates
Donate & discard services
Packing & unpacking services
Short-term & long-term storage solutions
Why customers choose senior movers at Stevens Moving & Storage:
"Silver Certified" to move older adults
Customizable senior moving plan
Family-owned and operated
Licensed and insured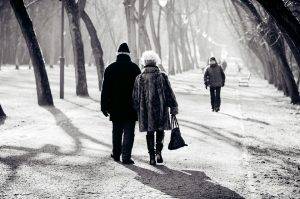 Since 1969, Stevens Moving & Storage has been providing senior moving and storage services all over the Cleveland Metropolitan area. Moving seniors requires a great deal of care and compassion, and in our over 50 years of dedicated service, Stevens Moving & Storage takes pride in serving our community of older adults who need help relocating to, from or within Cleveland.
As senior moving professionals, our moving and storage benefits include:
For more information, simply call a Stevens Moving & Storage moving representative at (216) 202-6925 or fill out our free quote form today.
How can Stevens Senior Movers Help?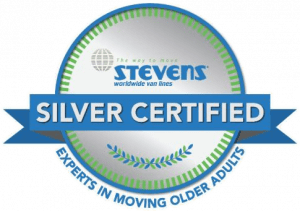 Stevens Moving & Storage are "Silver Certified" movers, which means that we specialize in helping older adults who are moving from their home or require organizational services such as rearranging their floor plan or hauling, packing, loading and storing unneeded items. You may not be moving anywhere, but Stevens Moving & Storage can help you improve your quality of life.
Senior Moving Services
Senior Move Management: During the initial consultation and throughout the entire moving process, our senior moving experts will be there with you side-by-side to ensure a successful relocation.
Local Moving Services: Our local moving services are a stress-free way for older adults to move their possessions across town or across the road while our moves carefully load, transport and unload their belongings on moving day.
Long-Distance Moving Services: Moving long-distances can be both an exciting and stressful event. Because we are part of the Wheaton/Bekins/Stevens/Arpin Van Lines we can give the older adults we move access to over 500 agents nationwide to help in a relocation anywhere in the nation.
Labor-Only Services: We don't want anyone we move to risk injury by moving, loading or unloading their own items. That's why our movers and haulers are there to help even if a full-service move isn't required.
Donate & Discard Services: It can be hard to declutter by yourself. If there are any unwanted items that are no longer needed, discuss donate and discard services with your moving representative during the initial quote consultation.
Senior Moving Quote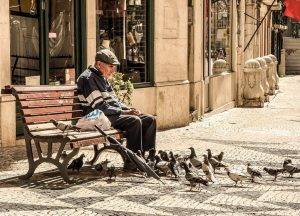 Stevens Moving & Storage offers compassionate senior moving services tailored to the individual needs of you or the loved ones that need senior moving and storage services. Let our professionally trained senior movers assist you in working toward a solution for a successful senior moving experience.
Call Stevens Moving & Storage of Cleveland at (216) 202-6925 or fill out our free quote form to get your relocation underway.