Google Reviews
dteetzel
11:55 12 Jun 18
Very professional from start to finish. After our original estimate we realized we were downsizing quite a bit and

sold/donated much of our furniture and other items. The salesman gladly came back to redo our estimate (which was much lower I might add). The driver called a day or two in advance and was very personable and easy to work with. Our house was emptied and loaded with care and the weight came in under the estimate which gave us more money off which was nice. Our things were delivered on time and safely. I believe the mirror on my wife's bike and a scratch on the top of an old dresser were the only casualties. No problem though. All in all a great experience. Everything done professionally and under budget.

read more
Louis Sharoff
18:58 22 May 18
Couldn't be happier. Moved from NY to Ohio and moved everything into storage. Found a house and moved from storage

into the house. The guys were great!! Two moves and no headaches. I would recommend them to anyone!!

read more
George Jones
10:31 07 May 18
Working with The Steven's Moving company was a great experience. My wife and I had been living in our home for over 30

years and we had managed to accumulate what seemed like 60 years of stuff but we had the advantage of getting sound advice from our Steven's representative early on in the process which help prepare us for our 8 months of purging. They were very clear and concise as to how the process worked and how our quotation would be calculated. From the information we received, we thought that it would be in our best interest to make our move in off peak season and reduce the amount of stuff that we thought we could not live without. We were contacted by Steven's on a couple of occasions just to make sure we were on task to be ready on moving day. When moving day arrived they were on time, professional, courteous, and very respectful to us and our home. Our satisfaction seemed to be their most important concern. They did a remarkable job from the preparation for loading, loading and unloading of our now 15 years of stuff. We were contacted the day prior to the delivery to confirm the delivery date and to take care of our financial responsibility for our move. Thank you Steven's for making a stressful situation a successful embarking upon a new season of life.

read more
Kathy Puskas
00:15 14 Apr 18
TJ, Jay and Steven were a great team for our move. The move was very smooth from pick up to delivery. None of our

belongings were damaged or lost. I would recommend Stevens moving for an interstate move.

read more
kaye collins
12:54 24 Mar 18
The crew that handled my move was exceptional. From the first contact with the company, the estimates, could not have

asked for better. The driver was in contact with me through the journey . Still unpacking but everything has arrived in good condition. Would recommend to anyone.

read more
marty ray
08:09 22 Feb 18
Rodger our driver was exceptional. He was helpful Pleasant and a gentleman with all of my family heirlooms. He made a

special trip back to my home to return one item that was overlooked. In this day and age of people not caring I found everyone especially Rodger very professional at Stevens Worldwide Moving

read more
Barb Bala
15:28 26 Jan 18
The crew I worked with from Ohio to Texas was ABSOLUTELY amazing!!!! So very polite and professional. I was stressing

that I did not have everything done completely and they just took over and made it happen. It made my job so much easier! I appreciated getting a call before delivery. The Driver Dave and his crew were AMAZING!!! Thanks a MILLION to that Crew!!!

read more
Alan Sasala
17:08 24 Jan 18
They were great for a move from Ohio to Florida. They picked up in Ohio on a Monday. I had planned on seeing my items

early the following week. The delivered Thursday afternoon of the same week. They were professional and good at what they do. Driver stayed in contact with me. Weight of shipment was accurate, as i weighed almost everything i had and knew where i would be, and it corresponds to their actual weight.

read more
Craig Klinect
09:57 20 Oct 17
Great service starting with Joe who came to give us the estimate to Dave and his crew who did the heavy lifting and

moved our belongings. And true to their word, when the final weight came in lower than the estimate, they lowered the bill. We paid less. Will call them if I ever move again.

read more
KG Larson
07:06 02 Oct 17
We experienced an excellent experience; truely a 10 on a scale of 1 to 10! It started with a knowledgeable sales

professional, then accurate information updates from operations and perhaps most critical..... a great driver who managed the on site care of our belongings! In addition to all of this, they offered a highly competitive price and an accurate quote. We would absolutely recommend Stevens!

read more
MaryBeth Fehr
20:34 17 Sep 17
Sean Bender and his staff of movers were outstanding, professional and a joy to work with. Katie was exceptional in

keeping us notified regarding arrival times and the paper tracking of our household items. I was impressed with the positive attitudes of each mover and their willingness to accommodate our various requests. They turned what usually is a stressful time into an enjoyable experience. We have selected four stars rather than five because of the poor communication and pompous attitude of the customer moving coordinator, Laurie Baker. Unfortunately, she failed to provide timely and accurate information on moving costs and destination arrival time.

read more
Courtney Schnell
15:41 19 Aug 17
Stevens was great. Chad, our driver, was particularly easy to work with, responsive and attentive. He even paid

attention to our toddler, who loves trucks- he let him sit in the truck cab while the truck was loaded and gave our son cards with trucks on them. He was quick and efficient and I felt our belongings were safe with him and his team.

read more
John Simmons
03:35 05 Mar 17
Best move I've had in years Mr. Simmons
John Fowle
15:37 15 Sep 16
Next Reviews
Movers in Cleveland, OH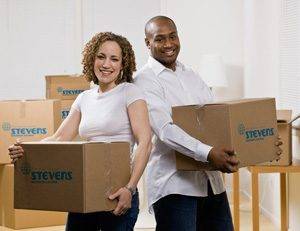 If you are planning a move to or from the Cleveland metropolitan area, Stevens Moving & Storage of Cleveland is the perfect mover for the job. We are a full-service moving company that specializes in a variety of commercial and residential moving services throughout Cleveland and surrounding Cleveland metropolitan area cities including: Parma, Lorain, Elyria, Lakewood, and more. We succeed where other moving companies in Cleveland fall short: we provide efficient and timely moving services with no hidden fees and excellent customer service.
Trusted Moving Company in Cleveland
You can trust there will never be any hidden fees associated with the extra value we provide throughout your move. Every move with Stevens Moving & Storage of Cleveland is assigned a specialized moving coordinator who will create an affordable moving plan to fit any of your moving and storage needs. We are a fully licensed and insured moving company, and we only hire the best background checked employees so you can trust that our experienced Cleveland movers have your best interest in mind when preparing for a move. We'll show you how our 35 years of experience and an A+ rating from the Better Business Bureau has made us the best moving company in Cleveland for any residential or commercial move. Don't let moving to Cleveland stress you out, Stevens will make your Greater Cleveland move a pleasant and worry-free experience.
Cleveland Relocation Services
We offer a multitude of moving services you can't go wrong with! Not only can we help you with your local move, long distance relocation or your move overseas, but we can also provide services for your residential OR office move! Our Cleveland movers are highly experienced with moving large items such as furniture, fixtures and equipment, and we take good care of your items to keep them in the best condition while being moved. For those of you who need moving services for your library, hospital, school or college, we have the knowledge and experience to make the relocation go smoothly. With the necessary skills and practice for moving businesses, our Cleveland movers are ready to take on your corporate relocation needs.
Do you need to set some things aside in storage during your Cleveland move? We can keep your belongings in our climate controlled storage warehouse facility for you. Store your belongings with us short or long-term, and we will keep them in pristine condition in our secure storage warehouse. This way, you'll have a lot less clutter to worry about during your move to or from Cleveland, OH.
Affordable Cleveland Area Moving Services
Stevens Moving & Storage of Cleveland provides full-service, professional moving assistance for all your relocation needs. We specialize in local moves, long-distance moves and can even handle overseas international moves. As an agent of Stevens Worldwide Van Lines, we leverage the benefits that come from partnering with an international industry leader in delivering world-class moving services. From moving to a new home to relocating your business, our moving and storage services are available to both residential and commercial customers. Have an item that needs special care? Just let your moving coordinator know and we'll get it covered for you. For more information about how we can assist with your Cleveland area move, contact us or fill out our easy online form for your free moving quote today.
Google Reviews
dteetzel
11:55 12 Jun 18
Very professional from start to finish. After our original estimate we realized we were downsizing quite a bit and

sold/donated much of our furniture and other items. The salesman gladly came back to redo our estimate (which was much lower I might add). The driver called a day or two in advance and was very personable and easy to work with. Our house was emptied and loaded with care and the weight came in under the estimate which gave us more money off which was nice. Our things were delivered on time and safely. I believe the mirror on my wife's bike and a scratch on the top of an old dresser were the only casualties. No problem though. All in all a great experience. Everything done professionally and under budget.

read more
Louis Sharoff
18:58 22 May 18
Couldn't be happier. Moved from NY to Ohio and moved everything into storage. Found a house and moved from storage

into the house. The guys were great!! Two moves and no headaches. I would recommend them to anyone!!

read more
George Jones
10:31 07 May 18
Working with The Steven's Moving company was a great experience. My wife and I had been living in our home for over 30

years and we had managed to accumulate what seemed like 60 years of stuff but we had the advantage of getting sound advice from our Steven's representative early on in the process which help prepare us for our 8 months of purging. They were very clear and concise as to how the process worked and how our quotation would be calculated. From the information we received, we thought that it would be in our best interest to make our move in off peak season and reduce the amount of stuff that we thought we could not live without. We were contacted by Steven's on a couple of occasions just to make sure we were on task to be ready on moving day. When moving day arrived they were on time, professional, courteous, and very respectful to us and our home. Our satisfaction seemed to be their most important concern. They did a remarkable job from the preparation for loading, loading and unloading of our now 15 years of stuff. We were contacted the day prior to the delivery to confirm the delivery date and to take care of our financial responsibility for our move. Thank you Steven's for making a stressful situation a successful embarking upon a new season of life.

read more
Kathy Puskas
00:15 14 Apr 18
TJ, Jay and Steven were a great team for our move. The move was very smooth from pick up to delivery. None of our

belongings were damaged or lost. I would recommend Stevens moving for an interstate move.

read more
kaye collins
12:54 24 Mar 18
The crew that handled my move was exceptional. From the first contact with the company, the estimates, could not have

asked for better. The driver was in contact with me through the journey . Still unpacking but everything has arrived in good condition. Would recommend to anyone.

read more
marty ray
08:09 22 Feb 18
Rodger our driver was exceptional. He was helpful Pleasant and a gentleman with all of my family heirlooms. He made a

special trip back to my home to return one item that was overlooked. In this day and age of people not caring I found everyone especially Rodger very professional at Stevens Worldwide Moving

read more
Barb Bala
15:28 26 Jan 18
The crew I worked with from Ohio to Texas was ABSOLUTELY amazing!!!! So very polite and professional. I was stressing

that I did not have everything done completely and they just took over and made it happen. It made my job so much easier! I appreciated getting a call before delivery. The Driver Dave and his crew were AMAZING!!! Thanks a MILLION to that Crew!!!

read more
Alan Sasala
17:08 24 Jan 18
They were great for a move from Ohio to Florida. They picked up in Ohio on a Monday. I had planned on seeing my items

early the following week. The delivered Thursday afternoon of the same week. They were professional and good at what they do. Driver stayed in contact with me. Weight of shipment was accurate, as i weighed almost everything i had and knew where i would be, and it corresponds to their actual weight.

read more
Craig Klinect
09:57 20 Oct 17
Great service starting with Joe who came to give us the estimate to Dave and his crew who did the heavy lifting and

moved our belongings. And true to their word, when the final weight came in lower than the estimate, they lowered the bill. We paid less. Will call them if I ever move again.

read more
KG Larson
07:06 02 Oct 17
We experienced an excellent experience; truely a 10 on a scale of 1 to 10! It started with a knowledgeable sales

professional, then accurate information updates from operations and perhaps most critical..... a great driver who managed the on site care of our belongings! In addition to all of this, they offered a highly competitive price and an accurate quote. We would absolutely recommend Stevens!

read more
MaryBeth Fehr
20:34 17 Sep 17
Sean Bender and his staff of movers were outstanding, professional and a joy to work with. Katie was exceptional in

keeping us notified regarding arrival times and the paper tracking of our household items. I was impressed with the positive attitudes of each mover and their willingness to accommodate our various requests. They turned what usually is a stressful time into an enjoyable experience. We have selected four stars rather than five because of the poor communication and pompous attitude of the customer moving coordinator, Laurie Baker. Unfortunately, she failed to provide timely and accurate information on moving costs and destination arrival time.

read more
Courtney Schnell
15:41 19 Aug 17
Stevens was great. Chad, our driver, was particularly easy to work with, responsive and attentive. He even paid

attention to our toddler, who loves trucks- he let him sit in the truck cab while the truck was loaded and gave our son cards with trucks on them. He was quick and efficient and I felt our belongings were safe with him and his team.

read more
John Simmons
03:35 05 Mar 17
Best move I've had in years Mr. Simmons
John Fowle
15:37 15 Sep 16
Next Reviews
Why Choose Us?
Free moving quotes
Family owned and operated
All employees are background checked
No hidden costs
Clean protective pads to wrap your belongings
Fully licensed and insured
---
Cleveland
23600 Corbin Drive
Bedford Heights, OH 44128

600 Superior Ave E
Suite 1300
Cleveland, OH, 44114
: 855-255-3733
: Monday – Friday, 8:00 am – 5:00 pm
---
Moving Help Tips
Always pack boxes with heaviest items on bottom
Be sure to use paper to pad any fragile items
Wine glasses should always be packed stem up at the top of the box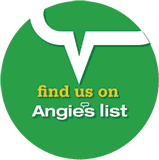 Reviews
"Joe – Just to let you know we were thoroughly pleased by all services provided in move and absolutely impressed by…"
—
John D..