Cleveland Warehouse Distribution & Inventory Management
If you require storage throughout your Cleveland commercial move, Stevens Moving & Storage of Cleveland is the perfect solution. If you're a homeowner, visit our household goods storage page. We offer affordable short-term and long-term storage options at our local and national warehouse facilities. We can store your office supplies, desks or business documents in our many convenient locations for however long you require. No matter what you need stored, our specialists can create a customized storage plan for you and your items. Contact the storage experts at Stevens with your commercial storage needs and learn how we can streamline your logistics.
Inventory Management
Stevens Moving & Storage of Cleveland offers inventory management services to businesses in the Cleveland area. Our movers are experienced in recording and maintaining inventory records. We have the resources and equipment to keep your office supplies, furniture and business documents safely stored.
Safe and Secure Cleveland Storage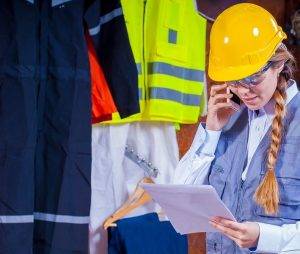 We know the importance of safety and security, especially when it comes to storing your commercial items. Each of our local storage warehouses are climate-controlled and monitored 24/7 with alarm and video surveillance. Most importantly, you can rest assured knowing our warehouses are regularly inspected to maintain industry leading standards for safety, security and cleanliness. Since day one, we've been dedicated to delivering world-class residential and commercial storage options. This dedication has led to our reputation as a leader in the moving and storage industry. Stevens Moving & Storage of Cleveland provides you with the protection and convenience you deserve when it comes to your Cleveland storage needs.
Contact the Storage Experts at Stevens Moving & Storage of Cleveland
When you're ready to locally store your important business items in Cleveland, choose Stevens Moving & Storage of Cleveland. Our storage experts have over 35 years of experience in the moving and storage industry. We have the resources, technology and expertise to assist with all your storage needs. We treat every storage unit as if it were our own so we are the perfect storage solution for you. Customer satisfaction is extremely important to us so we'll do everything we can to ensure you get the best service possible. For more information about our commercial storage options in Cleveland, Ohio, contact one of our helpful representatives or fill out our online estimate form to receive your free storage quote today.