School Moving in Cleveland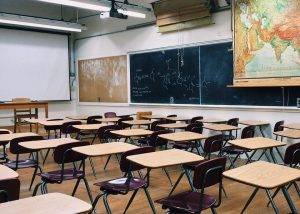 Are you looking to relocate classrooms or labs within a school or college campus? At Stevens Moving & Storage of Cleveland, we provide full-service moving and storage for all your commercial moving needs. Whether you're moving a school library or classroom, we can handle moves of any size efficiently and professionally. A moving coordinator will work with you to create a customized move plan that fits all your requirements. We're a moving company that understands the importance of a quality education, and we will ensure that you receive affordable moving services that will get your grade school, college or university up and running with little downtime.
College and University Moving
College and university relocations require thorough planning and careful execution. The highly-trained staff at our Cleveland moving company has the expertise to provide you with that and much more. Our movers will assist you with moving large furniture, fragile lab equipment, appliances, fixtures, books and other materials. Whatever you need to move within your college or university, we've got it covered. If you need to store anything away, we also offer affordable storage options in secure, climate-controlled warehouses. Our company has also had years of experience handling various student moves. We offer moving services for students moving in and out of fraternity and sorority housing, dorms, apartments, and more. Whether you are a student or a parent of a student, moving away to college is an exciting time and we want to ensure your experience is handled proficiently and without breaking the bank, so make sure to choose Stevens Moving & Storage of Cleveland for your college or university move.
K-12 School Moves
Stevens Moving & Storage of Cleveland offers safe and prompt expert moving services for K-12 schools. We value the importance of a secure and non-disruptive environment for children to be able to learn in an effective way. For this reason, we will ensure that your school move is handled quietly and with minimal disruptions. Our professional staff of movers have all undergone background checks and are skilled in providing the best moving services that is done on time and on budget. Just like your unique students, schools come in different sizes and with different needs. When making your K-12 move with us, we will assign you with a moving coordinator to work with your staff and faculty to create a move plan tailored to your specific needs. We offer a wide range of services including packing, moving, warehousing, and more. We have experience with furniture, fixtures, and equipment moving and we can handle any items you need relocated during your school move. Whether it's bookshelves, desks, chairs, computers, supplies, printers or anything else in between, we will take care of it for you. If any of your assets need to be put in storage, you can also take advantage of our long or short-term storage options. We have a large network of monitored, climate-controlled storage facilities to maintain the safety of your items and keep them damage-free.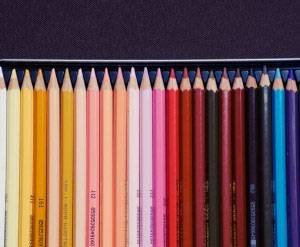 With unmatched moving and storage services and over 35 years of experience, our moving company is a leader in grade school, college and university moving in the greater Cleveland area. Our knowledgeable, skilled movers, comprehensive moving services, and dedication to customer satisfaction sets us apart from the rest. We utilize the best moving practices and have access to high-quality equipment and resources to ensure your move is delivered successfully while putting your mind at ease. We understand and appreciate the amount of time and effort teachers, professors, and administrators put into educating the future so when it comes to moving your grade school, college or university, we want you to take a rest and help ease your stress. To learn more about school and university moving services with Stevens Moving & Storage of Cleveland, call or fill out our online form to receive your free quote!