Long Distance Moving Company in Cleveland
A re you planning an out of state move and in need of assistance from a moving and storage company serving Cleveland, OH? If you're looking for a company that specializes in moves across the country, look no further than Stevens Moving & Storage of Cleveland. Whether you're moving a few states away or moving to the opposite coast, our long distance moving company with a team of skilled and experienced movers can help. We want to help you with every aspect of your move. Stevens Moving & Storage of Cleveland is dedicated to ensuring all your belongings are packed, loaded, stored, and moved safely and securely wherever their destination may be. That's why Cleveland residents have relied on Stevens Moving & Storage of Cleveland for all their long distance moving needs for over 35 years.
Interstate and Cross Country Movers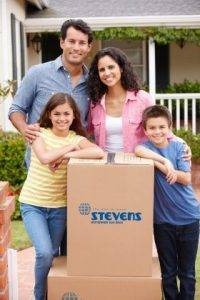 Stevens Moving & Storage of Cleveland offers competitive pricing and the best in customer service. We provide you with a customized moving plan carefully delivered by our team of expert staff throughout your long distance move. Whether you're moving to or from the Cleveland area, no matter the distance, our movers will take care of you every step of the way. To ensure a successful move, Stevens Moving & Storage of Cleveland will assign you a move coordinator to oversee that every aspect of your move is taken care of. Your long distance move coordinator will have knowledge and information about your move and the local area so they will be able to answer any questions you may have. For individuals, families, and businesses alike, we aim to provide the best possible nationwide moving experience. From a no-obligation, free quote to establishing a pre-move plan, to knowing what to do after you move in, you're sure to have a stress-free and cost-efficient move with Stevens Moving & Storage of Cleveland.
The State-to-State Move Process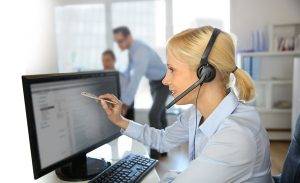 During any local or or interstate move, there can be a lot to keep track of and Stevens Moving & Storage of Cleveland will ensure that you don't miss a thing. We have the knowledge and expertise to provide you with everything from packing services, moving supplies, and debris removal, along with any other moving resources you may require. Auto Transport is also a service we provide for customers needing to relocate their automobiles. Whether your car is brand new or a classic, we will make sure all your vehicles are transported safely to or from the Cleveland area. Along with out-of-state moving services, we also offer storage options for you to take advantage of. We have safe and secure warehouse storage facilities located in various parts of Ohio as well as across the nation that you can utilize for short-term or long-term storage. Your belongings can be conveniently stored and easily retrieved throughout your move via pickup or delivery services. Our warehouses are clean, climate-controlled, and monitored for complete safety and care of your belongings. We want your move to be as efficient and effortless as possible and we are committed to providing everything necessary to make that happen.
Commercial State-to-State Movers in Cleveland
Stevens Moving & Storage of Cleveland not only specializes in residential nationwide moves, but in corporate moves as well. If you are an Ohio-based business looking to make an out-of-state relocation, you'll need an experienced professional national moving and storage company that knows how to handle a commercial move down to the very last detail. We work harder than other moving companies to deliver the perfect moving solution for you. We can deliver your corporate relocation on time and on budget with little down time so you can get your business up and running as soon as possible. We aim to provide a successful interstate move for you and your business that is fast, cost-efficient, and done right, so choose our Cleveland movers for your next corporate move.
Additional Moving Services
Stevens Moving & Storage of Cleveland is among the city's best long distance moving companies because we have an extensive range of services that we provide in addition to cross country residential and commercial moves. What sets us apart from other long distance moving companies is that we make that extra effort to ensure our customers are always taken care of. We provide a detailed moving calendar for you to keep track of what needs to get done prior to your move, and we offer professional advice for any of your concerns during the moving process.
Free Long Distance Moving Quote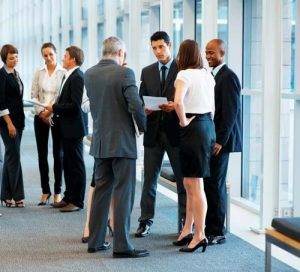 Stevens Moving & Storage of Cleveland is your solution for a stress-free long distance move wherever in the country you may be moving to. We have the experience and resources necessary to deliver a state-to-state move that is professional and meets all your needs. Our interstate movers strive for exceptional customer service with every move, so choose Stevens Moving & Storage of Cleveland, a leader in the moving industry, for your upcoming move. Call us today or fill out our online form to receive your free quote!