Local Moving Company in Cleveland, OH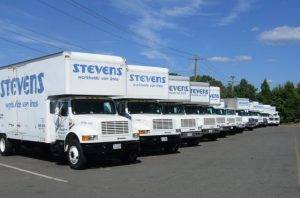 Are you planning a residential move to a neighboring city or a large office move? Whatever type of move you are planning to make, Stevens Moving & Storage of Cleveland is the solution for all your local moving needs. Our Cleveland movers will provide you with a moving plan that covers any requirements you may have. Our moving companey became one of the area's leading local moving companies by providing more than 1,500 moves per year that aims for customer satisfaction with every move. That is why we deliver on affordability, quality, respect, and customer satisfaction. We strive for nothing less than excellent service and will put in the extra effort to ensure our customers are completely satisfied with their move.
Reliable Cleveland Movers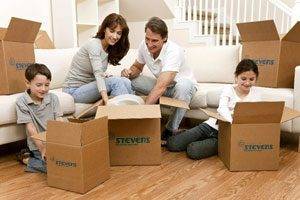 Stevens Moving & Storage of Cleveland is prepared to take care of you whether you are making a small move across the street or making a bigger relocation cross country. We have a team of experienced local movers who will take care of you every step of the way. Our local or long distance movers are thoroughly trained and have the knowledge to handle any of your moving questions, requests, and concerns. At the start of your move, you will be assigned a representative of Stevens Moving & Storage of Cleveland to help with your relocation process. Our accommodating representative will collaborate with you to develop a personalized moving plan based on your needs and budget. Moving plans are centered around your needs while we make sure to incorporate convenience, affordability, and the best moving services.
Cleveland Local Moving Services
After a moving plan has been created, a knowledgeable moving coordinator will be assigned to you to oversee every part of your move. You will be able to contact your move coordinator at any time of the moving process and have complete transparency in all aspects of your move. They will keep you informed about pre-move affairs, moving schedules for packing and loading, as well as delivery plans. We want you to have confidence in your move, so you will always be aware of where your belongings are. In the event that you may have any questions or alterations you'd like to make to your plans, your moving coordinator will be available to happily assist you.
Free Local Moving Quote in Cleveland, Ohio
When planning your Cleveland relocation, contact a local moving company with experience and expertise. With over 35 years in the moving and storage industry, we are well-versed in providing top-of-the-line moving services that exceed customer expectations. Every member of our dedicated team from our move representatives to our storage crew manage and complete every move with customer satisfaction in mind. For more information or any questions you have regarding our moving services, call us or fill out our online form for your free quote today!