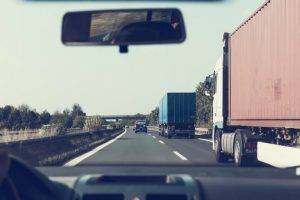 Moving nationwide to or from the Cleveland area can be a breeze when you follow some simple tips. You're already packing up and leaving a completely different state behind, so why add any extra stress to your long-distance move? Focus on making a new life in your new home, and don't worry so much about the move itself. Here are some tips you can easily follow when moving out of state.
How to Manage a Long Distance Move
Make long distance moving to or from Cleveland easy by creating a set schedule for your moving process. Creating a schedule ensures that you have a concrete list to look back on when you're unsure of what to do next while moving out of state. You can write your schedule on a calendar, in a planner or even on a plain piece of paper – whatever makes it easier for you to follow as you go along. Assign deadlines, meaning a day and time for each task to be completed by.
Moving Out of State Checklist
Start planning at least 4 months before the long distance relocation.
Research the city and state you're moving to, so you are familiar with the area. Find fun things to do in your new state, and make an itinerary for when you arrive. Fun things to do in Cleveland include visiting the shores of Lake Erie, looking at the exhibits at the Rock and Roll Hall of Fame and Museum, and more.
Fill out any paperwork that need to be competed before your move, such as address change forms.
Make sure you have the utilities you need in your new home and cancel the ones for your old home.
Get rid of anything you don't need so you'll have less clutter to deal with while you move.
Gather free moving boxes from stores, Craigslist or your moving company.
Pack your boxes by rooms in your home, and label them accordingly. You can even color-code the labels to make it easier to differentiate between what each box has in it. Keep items you'll use immediately in a separate bag that you'll keep in your car for quick and easy access.
Set up a detailed floorplan for the new apartment or house you're moving into, so you know where your furniture and décor will go.
Research long distance moving companies in Cleveland, Ohio. A reputable mover will be licensed and insured and have a USDOT number.
Get a free moving quote from a few long distance movers so you can compare prices.
Schedule your moving date!
Long Distance Move on a Budget
Moving out of state requires money, whether you use a mover or you're attempting a DIY long distance relocation. Make sure you save more money than you need to, especially when moving long distance. This way, you'll have extra money to spend in case an emergency comes up along the way. You'll need money to pay the movers, money for gas, money for hotels and money for any other stops you'll make during the drive to your new home. Saving is key.
If you're driving to your new home, bring snacks, water and maybe even a fun activity if there's anyone else riding with you. If you have pets, they'll need food and water, too. Take breaks during the long ride! Stretch your legs and enjoy the scenery. Once you arrive in your new city and state, whether it's Cleveland, Ohio or somewhere else, you'll be relaxed and ready to admire your new home and surroundings!