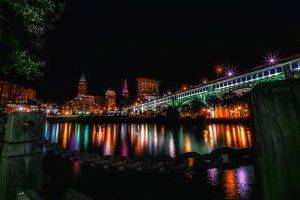 A leading manufacturing center during the rise of steam power, Cleveland rose to prominence due to its enticing location on the coast of Lake Erie. Although the days of steam engines have come and gone, Cleveland is still a major industrial hub with commercial entities supplementing countless jobs and careers. The city is also known for its Great Lakes Science Center, Cleveland Museum of Art, the Cleveland Orchestra, and the I.M. Pei–designed Rock and Roll Hall of Fame & Museum. There is an abundance of things to get excited about when making a local move to Cleveland, but before you get there you have to get prepared. Organize all your items and record them in an inventory. Not only will this help you visualize the items that you need and also the ones you can part with, it also allows you to keep track of all your valuables after you get settled in.
Parma Local Moves
The city now known as Parma, OH has a lot of history. It as originally known as Greenbriar back the early 1800's, supposedly for the rambling bush that grew there. However, that was a long time ago, back when Parma didn't even have a large enough population to be called a "city". Today, Parma has grown substantially and in recent years has seen a large influx of young Ohio residents moving to Parma. These 22-34 year-olds are moving to Parma, OH because they recognize it as a great place to settle down and begin raising a family. When you decide to move to Parma, be sure to check out the Ukrainian and Polish Villages, commercial corridors with great small town shops and beautiful scenery.
Local Moves to Lakewood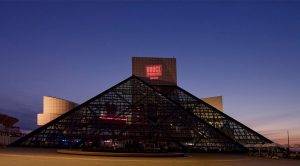 Lakewood shares a border with Cleveland and is the third largest city in Cuyahoga County. On the banks of Lake Erie, Lakewood offers residents unique access to unfiltered nature and vibrant nightlife. Along with the Great Lakes waterways practically on your doorstep, after a local move to Lakewood you'll also have unfettered access to the Rocky River Reservation where you can enjoy the water or explore the Rocky River Nature Center. Once you've accounted for all of your valuables, you should shift your focus to rounding up all your important documents. Items like medical records, birth certificates, bills and passports should all be set aside and packed separately for convenience before your local move is made.
Euclid, OH Moving
Euclid is an inner ring suburb of Cleveland that is also located on the shores of Lake Erie. Residents that inhabit that area enjoy maintained parks and a growing job industry. In fact, Euclid possesses a manufacturing base that includes 150 companies producing machinery, aerospace components, automotive parts, electrical components, welding equipment and machined parts. Along with the industrialization of Euclid, residents can enjoy Memorial Park, various lakefront parks and even 254 acres dedicated to playgrounds and recreation. In the event of any local move, it is important to verify your new location by filing for a change of address. This ensures that all your mail, subscriptions, credit cards, insurance and utilities will find their way to you.
Local Advice for Moving to Bedford Heights
If you visit the Bedford Heights website homepage, one of the first things you'll see is a quote, "The Best Location for Relocation," and couldn't agree more. We admit to being a bit biased, seeing as Bedford Heights is the Stevens Moving & Storage of Cleveland headquarters, but you can ask any Ohio resident and they'll probably tell you the same thing. If you're going to move to any city in Ohio to raise a family, you can't go wrong with Bedford Heights. When you move to Bedford Heights, OH you can take advantage of small town comforts and access to any place you would want to travel with convenience and ease, due the less than 30 minutes of travel it takes to get to Cleveland. A fervent dedication to safety, community involvement and diversity make Bedford Heights a great place to call home.
Local Moving Tips for Akron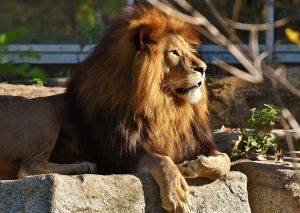 Even though it's about 45 minutes away from the Cleveland city center, no list of Cleveland area moving tips would be complete without mentioning Akron, OH. This is a city that embraces its rich history. History buffs are encouraged to visit Hale Farm and Village, where 19th century living comes back to life with accurate clothing, equipment and 32 restored buildings. Your local move to Akron can also lead you to more modern features. Attractions like the Cuyahoga River and the Akron zoo await visitors. In the event of any local move, it is important to examine what options for help are available to you. One source of unwavering support is Stevens Moving & Storage of Cleveland. The company's skilled movers are familiar with what it takes to successfully get you settled in your new home, and we have been providing superior service to the Greater Cleveland Area for over 35 years!