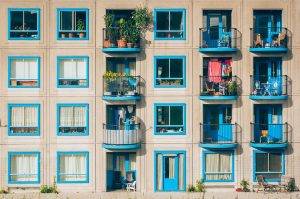 Are you moving to or from Cleveland, Ohio out of your old apartment or condo? When moving out of an apartment or into a new apartment, it's crucial to hire experienced movers who have practice with apartment moves. There are some differences between apartment moving and house moving that your apartment movers in Cleveland should be aware of. You'll want to find the best movers in Cleveland who can successfully take care of your apartment move. Whether you're moving to one of the most expensive apartments in Cleveland or one of the cheap apartments for rent in Cleveland, Ohio, you'll want to be able to relax and enjoy this eventful time in your life as soon as possible. Here's how you can easily choose the best apartment movers in Cleveland for your move.
Find The Right Cleveland Relocation Services
Are your Cleveland movers leaders in moving and storage? If so, then you're on the right track! Your movers should also be highly experienced with apartment moves. They'll need to have had years of practice lugging items up and down the stairs because your apartment may or may not be on the first floor of the complex. See if they offer packing services or apartment packing tips, which will be useful when you need help packing up your apartment. Your movers should be knowledgeable about apartment moves. Ask the movers if they have any tips for apartment or condo moves so you can create a "moving to a new apartment" checklist. Even if the Cleveland movers don't advertise apartment moving services on their website, there's still a chance that they have practice with this type of move. Contact them and ask how often they've dealt with moving someone into or out of an apartment or condo.
Research Cheap Movers in Cleveland, Ohio
Do your Cleveland movers provide a free in-home estimate? Check their website to see if the company allows you to fill out a form online to receive an in-home estimate for your apartment move. If you don't see this as an option, contact the mover and ask them if they can provide one for you. In-home estimates allow your mover to scope out your apartment and what they will be moving so they can get a more accurate estimate of the price you will be paying for their apartment moving services. Comparing moving company prices will allow you to choose a moving company based on your budget.
Read Cleveland Moving Company Reviews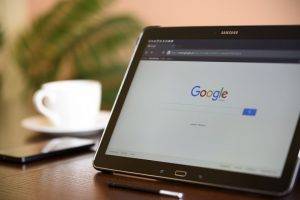 You'll want to know who the best movers in Cleveland are. Search for different moving companies in Cleveland, Ohio online, and find websites that have reviews for them. Websites where you can typically find moving company reviews are Better Business Bureau, Angie's List, Yelp, Facebook, Google, and more. Some websites that specifically focus on moving company reviews are MyMovingReviews.com, MovingCompanyReviews.com, and MoverReviews.com. Check to see whether the Cleveland moving companies you're considering have positive reviews on more than one site. Does the apartment mover typically get 4 or 5-star reviews? If so, then it's likely that they are reputable Cleveland movers you can trust!
Dussault Moving & Storage, Inc., Move 4 Less of Cleveland, Ohio, Stevens Moving & Storage of Cleveland and Sit Back and Relax movers are just a few reputable moving companies in Cleveland, Ohio that you can do your research on and see if they have experience with apartment moves. Plus, our trained movers at Stevens Moving & Storage of Cleveland are always happy to help with your apartment move. Just make sure you've done your research before you choose your apartment movers in Cleveland.